Homelab [hom-læb](n): a laboratory of (usually slightly outdated) awesome in the domicile. - r/homelab
Homelabbing is how I learn things I don't otherwise get to learn at work. In this post I share some of the hardware I settled on to build my lab.
It all started with some basic requirements a long time ago:
High WAF (wife approval factor)

This rules out most old cheap enterprise kit due to noise, heat and space constraints

The ability to simulate an entire enterprise environment

Decent amount of compute
Lots of RAM for virtualisation
Storage expandability
VLANs for different network segments
Hardware
My virtualization needs are met with a HP Z620 (running VMware ESXi). It's silent, looks quite nice with its aluminium side panels, and DDR3 was significantly cheaper than DDR4 when I got it.
Specs:
2 x E5-2660
80GB ECC DDR3
OImaster 4 x 2.5" SATA drive bay
2 x 1TB HDD
3 x SSDs totaling 870GB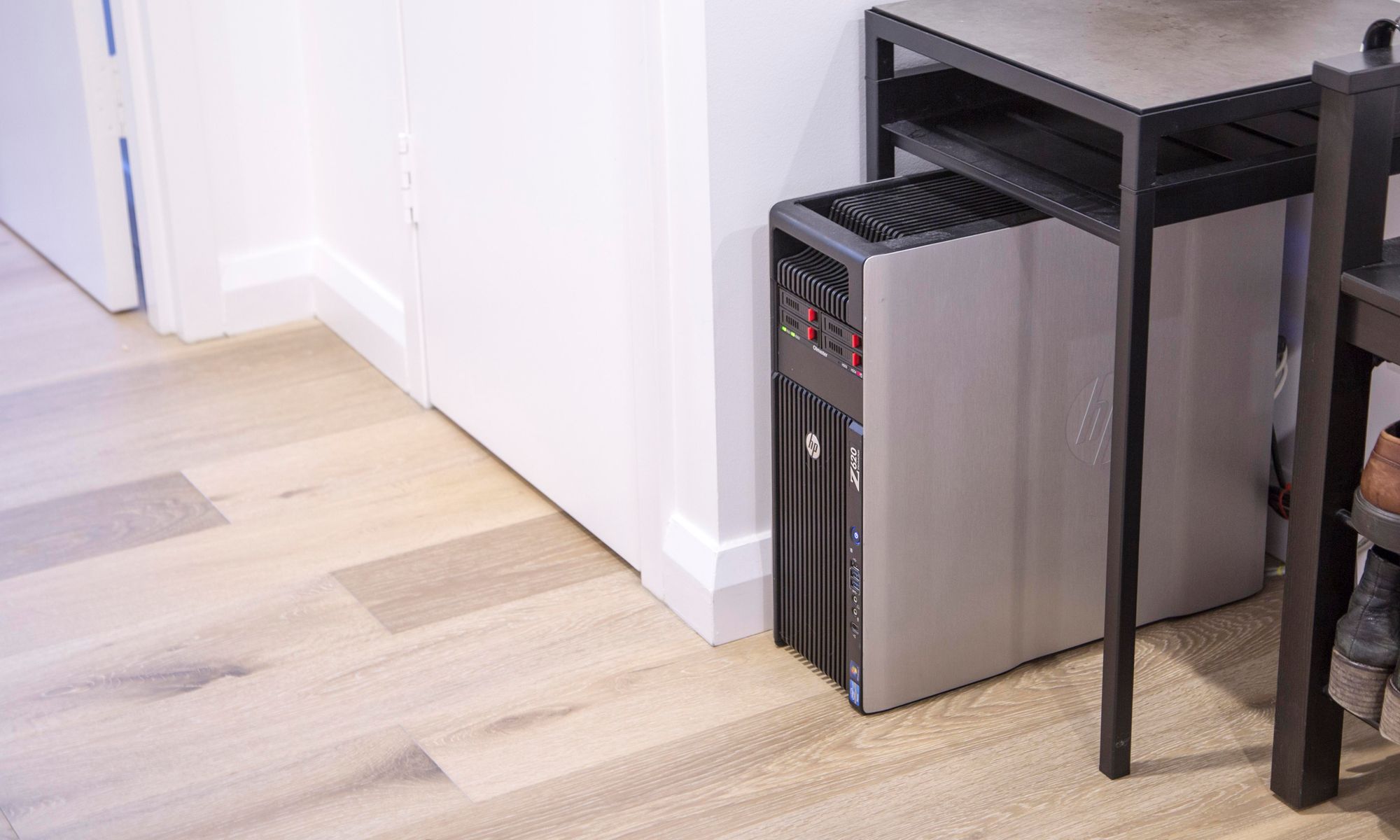 For the networking side of things, the fibre and the patch panel for my apartment is delivered to a small cupboard with no ventilation. This limited my networking device selection to low power devices.
Devices:
HP T610 Plus (running pfSense)

4GB RAM
1 x 120GB HDD
Intel I340-T4

HP 1820-24G J9980A switch
TP-LINK EAP245 v1
2 x Linksys SE2500 access switches (not pictured)
Silverstone FM122 (running on USB 5v power)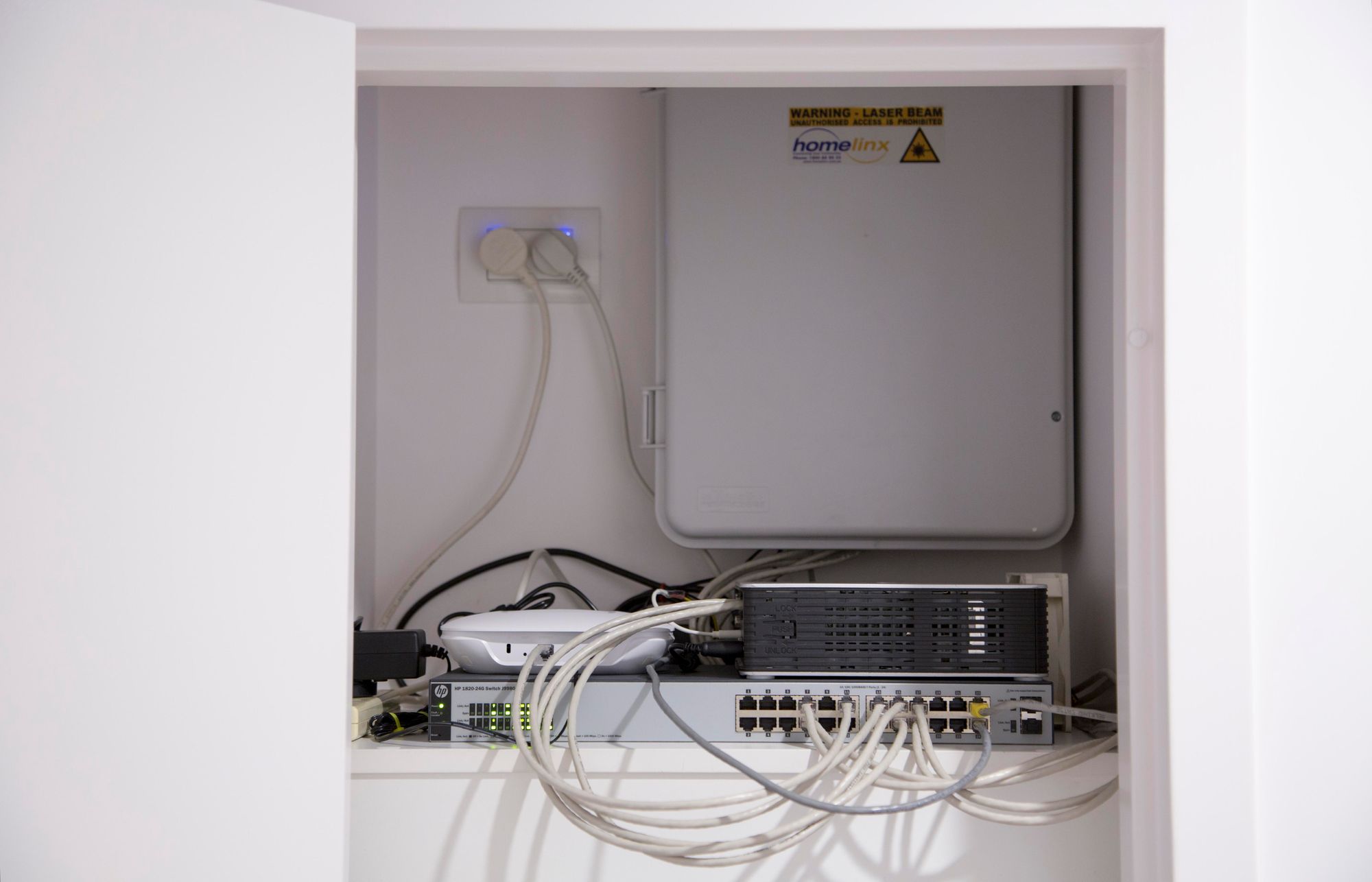 The HP T610 Plus is getting old but still meets my needs for a physical router/firewall device. It doesn't consume much power and supports a full size PCI-E expansion slot which can be used to add a 4 port NIC.
The HP 1820-24G which forms the center of my network is completely fanless. I added a high static pressure fan running at a lower RPM to push some air through it just in case.
Diagrams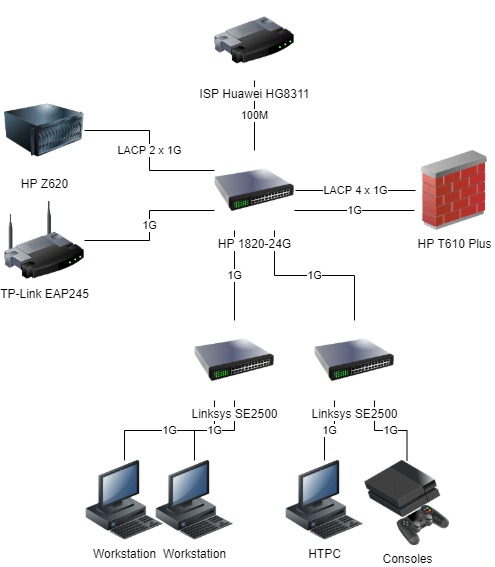 Currently three network zones exist to keep things simple. Both DMZ and LAB zones have limited connectivity outbound.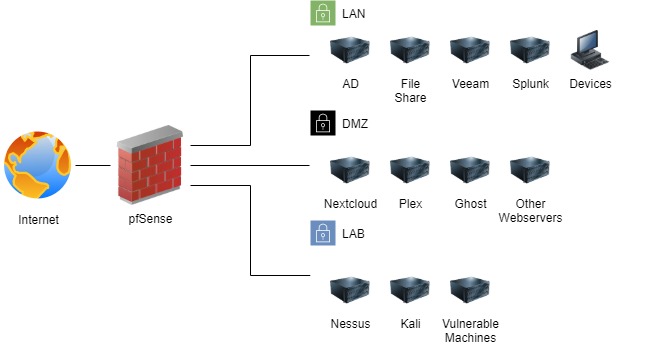 Summary
While my lab is fairly minimal in comparison to some of the others I've seen out there, it meets my learning needs without stretching the bank too much. All up, the kit mentioned in this post totals around $1000 AUD with almost all of it found on eBay/Gumtree.
If you're looking into building a homelab for similar reasons, I highly suggest it, check out https://www.reddit.com/r/homelab for some inspiration.